Nest Hello doorbell to get delivery-monitoring update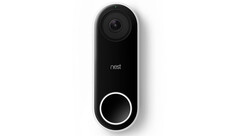 The Nest Hello device is a smart doorbell with an inbuilt camera. A leak concerning a software update for this product has found that it may gain the ability to detect when a package has been delivered. This code may also allow for a follow-up feature in which it can tell when the same has been picked up again.
Online shopping may have been a revelation in terms of convenience and variety; however, it is also linked to an age of a novel form of crime in which packages are stolen from their owner's drop-points. These are often in front of their homes. Security devices such as those from the company Nest (now a Google subsidiary) can address this issue.
The Nest Hello is a doorbell that can also surveil its immediate surroundings for the user. However, according to 9to5Google, it may be capable of more in the near future. This outlet claims to have found new lines of code that apply to an update for this smart-home product.
The lines indicate that Nest Hello will be able to protect a user's packages by detecting when they are delivered, or rather put down in front of them. Other code suggests that the doorbell will also alert the user if said parcel is picked up again.
However, this feature has its limits: the Nest Hello in question will have to be positioned and angled so as to be able to 'see' the package in question. In addition, a user would need a Nest Aware subscription in order to take advantage of this new feature.