Microsoft fixes the troublesome Windows 10 October 2018 Update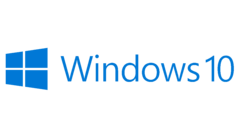 Not long after halting the rollout of a Windows 10 feature update for the first time ever, Microsoft has finally announced that the cause of the user content removal bug — which affected only a few users who installed the update — has been isolated and a fix is rolling out to Windows Insider Program members.
Refreshing your Windows 10 with a major feature update and ending up with lost data seems quite frightening and, unfortunately, some of those who downloaded and installed the October 2018 Update had to go through this nightmare. Fortunately, less than 0,001 percent of all those who applied the aforementioned update had to face this issue.
This is what Microsoft's Director of Program Management, Windows Servicing and Delivery, John Cable, has to say about the update — which happens to be the first feature update for Windows 10 that Microsoft had to pull off so far: "Last week we paused the rollout of the Windows 10 October 2018 Update (version 1809) for all users as we investigated isolated reports of users missing files after updating. Given the serious nature of any data loss, we took the added precaution of pulling all 1809 media across all channels, including Windows Server 2019 and IoT equivalents."
In the end, it seems that everything will be all right. Microsoft's team in charge of this task managed to identify and fix all known issues in the update. However, only the members of the Windows Insider Program can download the update for now, but it will probably roll out for everyone later this month.
Are you one of the few who had to face the problems caused by the bugged update? Let us know in the comments below.