Windows has another new October update issue to fix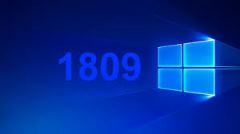 The newest Windows 10 update (1809, or October update) has been plagued with teething issues. Most recently, some users have documented one of them on Reddit. This bug results in the failure to bring up dialogs that prevent the loss of data through conflicts or duplication during transfer.
The latest Windows 10 version, known as 1809 or the October update, has become linked with multiple issues since its release. Some users had complained that their updates resulted in the loss of their data. Windows had reportedly fixed these issues, however. Lately, a new problem with 1809 has surfaced on Reddit. The poster in question claims to have found that the expansion of zip files has not resulted in the expected dialog boxes on a computer running the October update.
The pop-up window in question is supposed to appear in the event that the user is attempting to move files into a folder that contains others of the same filename. This prevents conflicts that would cause the files being moved to be lost, or incongruous file duplications. However, a Redditor called ToppestofDogs has claimed that the extraction of zip files into typical destination folders has not triggered this response as appropriate.
This bug, should it happen in cases such as the Redditor's, or other everyday actions such as moving, copying or pasting, could result in the permanent loss or overwriting of these files. To date, Microsoft has not commented on or responded to this issue.