Lyft has started trading on the Nasdaq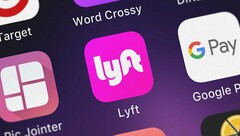 Lyft has successfully completed its IPO in the US, and is trading on the Nasdaq platform as of today (March 29, 2019). It had been estimated to start at US$72 per share; however, this value is now closer to $88. This, then, is the most successful tech offering since Snap - but Uber is hot on its heels.
The ride-hailing provider Lyft has completed its initial public offering (IPO) in the United States, and is now a share listing on the Nasdaq as a result. The company had raised approximately US$2.3 billion as a result of its conversion into a publicly-trading body, as the 6.1 million shares forwarded had been valued at $72 each. The company is also now valued at $24 billion overall.
Reportedly, Lyft (or $LYFT, rather) is having an excellent first day of trading today (March 29, 2019). Its latest share price has accumulated about $10, or approximately 15% greater than its original valuation. However, it apparently started trading at just over $87, or 21% up. Either way, its investors are probably happy enough at the moment.
On the other hand, Lyft may not have the public ride-sharing company space to itself for long. Uber is also said to be preparing an IPO of its own soon. Current estimates put the resulting worth of the company at a whopping $100 billion. This is particularly impressive, as earlier indications suggest that this firm is currently hemorrhaging cash, having lost $891 million in the second quarter of 2018.