Deal | Lenovo's doorbuster deals: US$1,680 off a 1st Gen ThinkPad X1 Extreme or US$2,520 off a ThinkPad P53 with i9-9880H and Quadro RTX 4000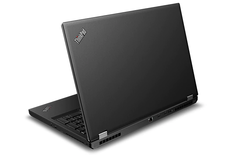 Lenovo has some very impressive doorbuster deals running at the moment that offer consumers savings that reach into the thousands of dollars. Various ThinkPad P53 mobile workstations have been discounted by nearly 50%, and there are hefty savings to be had on ThinkPad X1 Carbon laptops, ThinkPad X1 Extreme notebooks, and ThinkPad X1 tablets. The mind-boggling deals are time restricted and stock limited.
Now might be a prime time to pick up a competitively priced ThinkPad laptop from Lenovo thanks to the huge Black Friday Doorbuster sale. Lenovo has stated that the sale will end on November 30, so if you're in the hunt for a new laptop it would be best to check out some of the great deals as soon as possible. That includes potentially picking up a tasty ThinkPad X1 Extreme for just US$1,299.99 (original listed price: US$2,979). By using the eCoupon THINKGIVE2 customers can save US$1,680 (56.39%) on this powerful laptop that features Intel's i7-8750H, a GeForce GTX 1050 Ti Max-Q 4 GB graphics card, 16 GB RAM, and a 512 GB SSD.
There's also a tidy deal on the 3rd Gen ThinkPad X1 Tablet powered by the i7-8650U. This 13-inch premium slate has 16 GB RAM, a 1 TB SSD, and it comes with a detachable keyboard, all for US$1,863.95. The original listed price was US$3,389, so this has been reduced by 44.99% (saving of US$1,525.05; eCoupon: THINKSGIVING). The ever popular Lenovo ThinkPad X1 Carbon (6th Gen) also features in the sale, although it seems the eCoupons for this particular SKU are being rapidly claimed. This ultrabook boasts an i5-8350U, 8 GB RAM, 256 GB SSD, and a 14-inch FHD IPS anti-glare screen. It can be purchased for US$949 by using the code THINKGIVE1. That's a reduction of 58.35% from US$2,279.
However, it appears the best deals are to be had for those looking for a mobile workstation. Lenovo has positioned a variety of ThinkPad P53 SKUs in its current doorbuster deal, ranging from a model with an i5-9400H CPU and Nvidia Quadro T1000 GPU right up to the powerhouse laptop mentioned in the headline. That particular ThinkPad P53, with the octa-core i9-9880H processor and the Turing-based Quadro RTX 4000 graphics card, also comes with 32 GB RAM, a 1 TB SSD, Wi-Fi 6 certification, and a UHD screen. The original listed web price was US$5,369 but by adding the eCoupon WSTHINKGIVE3 customers can save US$2,520 (46.93%) on this premium workstation and buy it for US$2,849.