Lenovo dethrones Apple in Laptop Mag's "Best & Worst Laptop Brands" list for 2017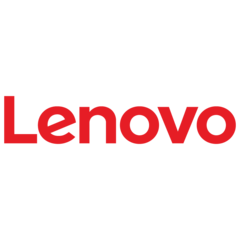 Lenovo has claimed the top spot from Apple in Laptop Mag's annual brand ranking. The Cupertino giant fell to 5th place due to controversial design changes in its Macbook and Macbook Pro lines.
And the best notebook brand is… not Apple?
Every year, Laptop Mag (the notebook-focused branch of the Tom's Guide network) publishes their list of the best and worst laptop manufacturers for the year. The list is based on several factors, including average review scores, design, and customer support ratings. Every year since the list's inception in 2010, Apple has topped the charts thanks to the company's stellar design, powerful hardware, and unmatched customer service. This year, however, the king has been dethroned.
Lenovo took top marks for 2017 due to their well-received notebooks. Laptop Mag rated 58% of their notebooks at 4 stars out of 5 or higher, which is pretty impressive given the sheer number of Lenovo models released. Laptop Mag also noted the improvements to Lenovo's customer service and value, which greatly contributed to its gold medal.
Apple actually fell to fifth place behind Lenovo, Asus, Dell, and HP. Laptop Mag dinged the company for the poor value of its notebooks (the lowest priced Apple notebook is the underwhelming Macbook, which starts at $1,300) and their lackluster and limiting hardware. All models of Apple's flagship laptop, the Macbook Pro, only feature USB Type-C ports, a form factor that still hasn't caught on in the mainstream. The new devices were heavily criticized upon their release (#DongleLife, anyone?) and didn't offer many improvements over previous models given the jump in pricing. The company still boasts some of the best customer support in the industry, but forcing users to migrate to a new standard with expensive new dongles and cables did not work in Apple's favor.
Laptop Mag's full list can be found here. Also, be sure to check out NotebookCheck's own Top 10 lists, which rank the best business, gaming, and workstation notebooks (in addition to several other categories).
Working For Notebookcheck
Are you a techie who knows how to write? Then join our Team! Especially English native speakers welcome!
Currently wanted:
News and Editorial Editor - Details here