LG V60 touted for MWC 2020 launch, second screen in tow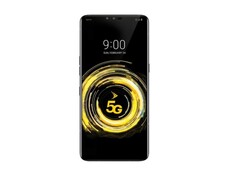 The LG V50 ThinQ 5G was unveiled back in February and its successor is billed to come exactly a year after. Going by a new report, the LG V60 ThinQ will be announced at MWC 2020, and it will feature a second screen with an upgraded folding structure.
LG's V-series was meant to take on the Samsung Galaxy Note series and, while it hasn't done a great job of that, it's still a positively-regarded lineup that appeals to audiophiles and hobbyist content creators. The company is set to launch the next device in the series, and sooner than you'd think.
According to reports from LG 's home South Korea, the company will unveil the LG V60 ThinQ at MWC 2020. The company released the first four devices in the series around October—right after the Galaxy Note. The V50 was a surprise release, however, coming less than five months after the V40 as a refreshed model with slightly updated internals, 5G, and a second screen.
That second screen will make an appearance on the V60 ThinQ. It will be updated from the style used on the V50 ThinQ, however, using an upgraded folding structure. It would seem that LG will be sticking with the second-screen/foldable design moving forwards. That makes sense, too, as the first two devices in the series, the V10 and V20, both sported second screens.
We hope that the V60 ThinQ manages to bring an interesting package to the table, as that has been a major shortcoming of LG's recent premium releases.