Huawei is now projected to gain as much as half the Chinese mobile device market in 2020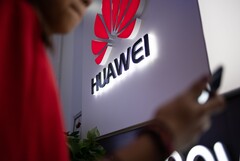 The respected analyst Ming-Chi Kuo now estimates that Huawei could seize up to 50% of its domestic market next year. However, he also believes that the OEM will now miss a previous projection of 260 million units shipped this year. This company is also planning to grow stronger based on further investment into research.
Huawei is already a major player in the Chinese mobile market, with a reported 35 to 40% share of the market at present. Ming-Chi Kuo's latest letter to TF International Securities on this subject indicates that this share could grow to between 45 and 50% in 2020.
Despite this optimistic hint at the future, it's not all that rosy for Huawei. Kuo also now states that he has revised his estimation of Huawei shipments in 2019 downward, from 260 million in a previous report to 230 million in this latest note.
In other Huawei news, its current head at the company's Institute of Strategic Research, William Xu, has outlined plans for an "Innovation 2.0" plan for the future. It involves a program of industrial-academic collaboration that will foster research into new technologies and ideas for the same. This may be funded by the US$300 million Huawei has reportedly invested in various universities.