In spite of Trump's ban, Huawei is being touted to ship 260 million smartphone units this year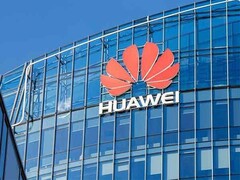 Huawei shipped close to 60 million smartphones units in the first quarter of the year but was hit with a trade ban by the US government that negatively influenced sales in Q2. Analysts expect the company to hit 260 million shipments this year—a figure that would represent a hefty 25% year-on-year growth—but we're leery.
Huawei's troubles with the US government are well-documented. The company was prevented from partnering with a carrier last year and was finally hit with a trade ban that would see it unable to do business with American companies, effectively leaving it unable to use Google's Android OS. In spite of that, analysts expect the company to ship 260 million devices this year.
Huawei sold over 200 million devices in 2018, so the projected figure here would be a big jump. It doesn't sound entirely plausible either. The company ended Q1 2019 with 59 million units shipped, according to IDC, over 20 million more than Apple managed in the same quarter. Q2 numbers were a bit down from the heights of Q1, so we find it a bit hard to believe that the company could average north of 70 million shipments in Q3 and Q4, when it's not come close to doing that in the past.
We expect the Chinese company to end the year with over slightly over 200 million unit shipments. That figure may have been higher had Trump's government not slammed the company with a trade ban in May but things don't always work out the way they were planned.