Huawei finds its route back to US market obstructed by new trade-war twist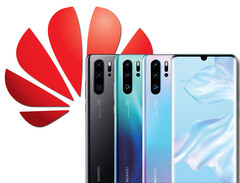 Huawei has regained the ability to trade with American-based business again...technically. US firms that wish to do so need to apply for a specific new license from the current administration. Bloomberg now reports that these are being withheld in response to China's apparent reluctance to buy more crops from the States.
In accordance with an agreement made at the recent G20 summit, US tech companies may resume trading with the Chinese OEM Huawei. An estimated 50 companies have signed up to do so - however, they need to attain a new type of license to trade with this company that is still technically on the official national entity lists.
However, Bloomberg's sources now allege that the current administration is dragging its feet in the approval of the same. This, apparently, is in response to China's failure to increase its intake of US farming products. It eans that hardware firms such as Micron Technologies may miss out on even more revenue from selling to Huawei while this new form of international tension is ironed out.
Companies such as Qualcomm and Intel have argued against the trade ban imposed on Huawei. They argue that the US tech space is suffering as it is deprived of this major customer. As for the OEM, it has declined to comment on this new supply limbo in which it finds itself.