The Huawei Nova 5i Pro has an official launch date: July 26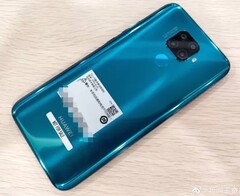 Around a month since the introduction of the Nova 5 series, Huawei is ready to unleash the Note 5i Pro. This phone with a 6.26-inch display and a HiSilicon Kirin 810 processor will be unveiled in China on July 26 with a price tag of CN¥2,000 — around US$290. Unfortunately, there is no information about its global release yet.
Those with a tight budget who love the quad-camera design of the Mate 20 might soon be able to grab such a device, as long as they live in China. However, there is a catch: Huawei is not launching a cheaper Mate 20, but a new Nova 5 device. Although some details are still sketchy right now, everything will be unveiled before the end of the week.
According to a fresh post that has been published on Weibo, Huawei will unleash the Nova 5i Pro in its home market on July 26. The technical specs and features revealed by the teaser include a HiSilicon Kirin 810 processor, a 32 MP selfie shooter, a 48 MP quad-camera setup on the back with 48 + 8 + 2 + 2 MP sensors, as well as a rear-mounted fingerprint reader.
The display is rumored to use a 6.26-inch IPS panel with 2,340 x 1,080 pixels and a hole that is needed to accommodate the front camera. The battery is expected to have a generous capacity of 3,900 mAh and will come with support for fast charging.
The price for this Mate 20-lookalike is expected to start at CN¥2,000 — around US$290. There is no information about a global launch or the variants that will hit China, but we can guess that the Nova 5i Pro will be available in at least two memory/storage configurations. We will get back to this upcoming mid-range Android device later this week, so stay tuned.