Huawei MateBook X Pro, MediaPad M5, Mate SE, and Watch 2 will all get price cuts for Cyber Monday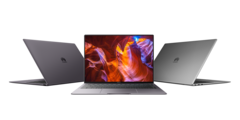 The highest configuration of the MateBook X Pro with Core i7 and GeForce MX150 graphics will be 10 percent off while the mainstream MediaPad M5 tablets and Mate SE smartphone will be about 15 to 20 percent off each. Those hoping for a Mate 20 Pro deal will be out of luck this year.
Huawei will be bumping down the prices next week for some of its more popular products in celebration of Black Friday and Cyber Monday. The following price cuts will be in effect starting on November 18:
$150 off MSRP (MSRP $1500)
Mate SE
$30 off MSRP (MSRP $250)
Watch 2 Sport
$90 off MSRP (Currently $224 on Amazon)
Watch 2 Classic
$100 off MSRP (Currently $280 on B&H)
The deals will apply to North America only through retailers like Amazon, Newegg, B&H, and Walmart.
In terms of percentage, the Watch 2 Sport and Classic should be receiving the largest price cuts at more than one third of their current respective retail prices. Still, it's a bummer that our two favorite Huawei devices - the MateBook X Pro laptop and Mate 20 Pro smartphone - are either getting just a small price cut or no price cut at all. Last year's Mate 10 Pro had frequent price cuts in the U.S. and we're still crossing our fingers for an official Mate 20 Pro launch in the region sometime soon.