Huawei mobile device owners in Europe can get 50 GB in cloud storage for 1 cent for 1 month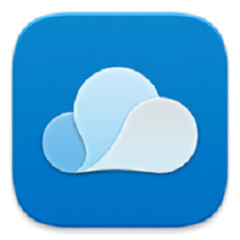 Huawei includes access to its Mobile Cloud subscription service in its version of Android, EMUI OS. It is dropping the price for this 50GB cloud storage solution to US$0.011 (€0.01) for Huawei device owners in the EU for this month. The price increases to €0.99 when this promotion expires.
Huawei is offering its Mobile Cloud storage service for only €0.01 (US0.011) in Europe until the end of November. However, this price increases to €0.99 for those who take this offer up for every month thereafter. Mobile Cloud is a feature found in EMUI, Huawei's skin for Android.
This offer is open to owners of Huawei and Honor devices in the EU. These phones and tablets must also be upgraded to EMUI version 5.1 or above, and have Mobile Cloud updated to its 10.2.1.303 version. Owners can update this Moblie Cloud via Cloud Settings in the OS.
The company claims that this service is a secure and easy way to sync settings and back up important files (e.g. photos) across an owner's Huawei-branded devices. It also asserts that all data uploaded to Mobile Cloud is kept within the EU in accordance with the bloc's applicable regulations. Mobile Cloud accounts are linked to Huawei IDs on a one-to-one basis.