Huawei already working on the 5G-ready Kirin 990 SoC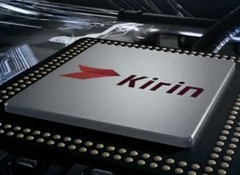 The 5G market is going to explode in 2019 and Huawei plans to be prepared for the event with the upcoming Kirin 990. This would be the company's first 5G-ready SoC manufactured on the 7 nm+ node, so it would also get a 10% performance bump over the newly launched Kirin 980 SoC. First smartphones to integrate the Kirin 990 chip are rumored to hit the market in late 2019.
Huawei was quite confident that the Kirin 980 would be a match for Apple's A12 Bionic SoC, but tests proved that the Apple chip is king, and, more recently, not even the Snapdragon 8150 leaked test sample results would touch it. Chinese sources claim that Huawei is not really content with the fact that the Kirin 980 is not integrating a 5G modem and it is now preparing to launch a 5G-ready updated SoC that would be known as Kirin 990.

WCCFTech reports that TSMC will be manufacturing the updated Kirin 990 using the 7 nm node and an array of Cortex-A76 cores from ARM. It is still unclear, but it looks like this SoC will be the first one from Huawei to integrate the Balong 5000 5G modem. Industry sources also claim that the new SoC could provide up to 10% increased overall performance and 10% decreased energy requirements.

Apparently, the new Kirin 990 could be ready by Q1 2019; however, since the Kirin 980 has been on the market for less than 6 months, Huawei may decide to integrate the new SoC in models scheduled for the end of 2019.