German government assigns entire radio band to 5G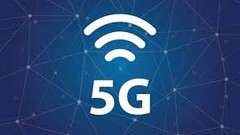 The German federal authorities have dedicated the country's entire C-band (or frequencies from 3.4 to 3.8 GHz) to the provision of 5G. This move is being applauded as it may result in more efficient deployment of the new mobile-data standard; on the other hand, there are those that see it as a governmental cash-grab.
5G-New Radio (5G-NR, or simply 5G) is set to supplant 4G/LTE as the new leader in wireless connectivity standards. However, there are a number of hurdles to clear before that happens. One of them is the auctioning of contracts to set up 5G-delivering hardware from country to country. For example, the United Kingdom has only just passed the first stage of this process.
Germany, on the other hand, may have taken somewhat of a short-cut by assigning a whole radio band to the provision of 5G. The band in question is in the 3.4 to 3.8 GHz range, also known as the C-band. The Global System for Mobile Communications Association (GSMA) is largely in favor of this move. On the other hand, it points out that using the entire band may increase the burden of providing the infrastructure necessary to support all the frequency increments.
For example, 3.6GHz is viewed as unfeasibly short-range, meaning that it may need a greater density of towers for it to support next-gen connections. In addition, 3.3GHz is also to be used by the Chinese authorities to facilitate indoor 5G reception; therefore, the use of the C-band misses out on this. Finally, some members of the GSMA have voiced concerns that the German authorities will leverage the band-wide adoption as a monopoly of sorts on good auction prices.