MWC 2019 | Huawei's 5G phone confirmed to show up at MWC 2019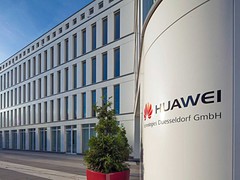 Although there are still some rumors involved — for example, that this handset will be a foldable one — at least Huawei has confirmed that its first 5G phone will be unveiled at MWC 2019, which is scheduled to take place in Barcelona, Spain on February 25-28. Other major brands will probably bring 5G phones at CES in January, but Huawei is not well received in the US nowadays.
Huawei thinks that Europe is ready for a fast 5G implementation, but the ball will probably lay in the users' court: do we really need 5G handsets? Speaking for myself, I think that I will not need anything faster than 4G in my pocket for at least a decade, but remains to see what the future has in store for us. However, one thing is now certain: Huawei will unveil its first 5G handset at the end of February, during MWC 2019.
"During an exclusive interview at the annual Huawei Innovation Day on 7 November 2018, in Rome, Vincent Pang, President of Huawei in Western Europe, announced its intention to launch its first 5G smartphone next year," revealed Communications Today earlier this week.
The aforementioned news outlet also highlighted one important element of Huawei's 5G roadmap: the company's first 5G phone is supposed to hit the market in the third quarter of 2019. The claim that this model "may be the world's first foldable smartphone" seems already outdated, but Vincent Pang can change it until MWC 2019 arrives.
These being said, what do you think about the upcoming 5G revolution? How long are you planning to wait before buying your first 5G phone? Would you like it to be foldable or not? Let us know in the comments.