Google may be working on improved wireless ADB for a future version of Android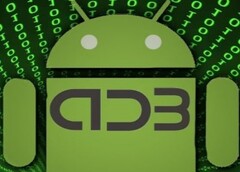 The Android Debug Bridge (ADB) is an almost mandatory tool for developers, as well as those who simply like to modify their non-Apple phones in any kind of advanced way. It is traditionally dependent on wired connections, however. A new commit on the OS' Google Source website hints at the development of a wireless alternative.
ADB is patently essential kit for developers; however, it may also be a more than familiar term to users who have set out to root their Android phone. The majority of both groups are also likely to be extremely used to using USB to connect their devices to PCs in this way. However, in the age of wireless data, wireless payments and even wireless charging, you would think wireless ADB would be in common use as well by now.
In fairness, this is technically a possibility these days. However, it might require the need of an IP address and a TCP/IP address. Unfortunately, this method is hampered by the fact that whatever is transferred over this connection does so in plain text; therefore, many developers may be less than comfortable with its use. An alternative method, using DNS multicast, is also emerging. However, this allows only 1 device to debug per connection, and also requires root.
It seems Google software engineers are now starting on a new way to get ADB working without USB cables. The new source code in question suggests that DNS is also involved in this instance. However, security of any kind does not feature here, either. Then again, this concern may be addressed in time as the new facility is developed; after all, it is far from a merge, never mind a successor to Android 10.