Geekbench listings of the Poco F2 and Poco F1 Lite were just social experiments after all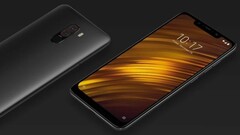 A number of recent Geekbench listings alluded to the existence of two new Pocophone devices: The Poco F1 Lite and Poco F2. We were skeptical in our coverage of both stories and it turns out were right to be, as it was all just a ruse by the enthusiast community to see how the media would handle the false information.
Over the past week, multiple Geekbench listings surfaced, teasing the existence of two new Xiaomi devices: A Poco F1 Lite and the much-awaited Poco F2. Apparently, those listings weren't worth the bandwidth required to load the webpages, and were just part of a social experiment.
According to XDA-Developers, the Poco F1 Lite Geekbench page was faked after a user decided to see how the media would react to such a listing. "Wreck the memebois with Xiaomi uranus benchmark" was the motivation behind the whole thing, and in hindsight, it's almost embarrassing to note how many outlets went ahead with the news without any form of verification. The supposed Poco F2 listing wasn't much different, as it was just a Pixel 2 running on Android Q.
We're always skeptical of Geekbench listings, in any case, and you should be too. While Geekbench is a solid benchmark at what it does, it's generally not a good information channel for new devices, as device details are very easily manipulated.