Xiaomi Poco F2's Geekbench listing throws up an SoC conundrum, but it's likely fake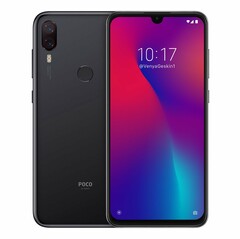 A listing for the purported Xiaomi Poco F2 has surfaced on Geekbench and while we are expecting a Snapdragon 855-powered flagship killer from Xiaomi this year, the scores do not seem to reflect such high aspirations. Going by the RAM, SoC identifier, and the base clock, we feel this could be a mid-range variant of the Poco F2 or a renamed Poco F1 Lite... or even a fake leak.
We've recently seen the Poco F1 Lite powered by the Qualcomm Snapdragon 660 AIE SoC show up on Geekbench. Now, a listing for the Poco F2 has popped up on the benchmark site. While a previous reference to the Poco F2 showed a Snapdragon 845 spec, the current listing of the Poco F2 running Android Q seems to refer to a chipset that is very unlike the Snapdragon 855.
The Poco range represents the flagship-killer segment from Xiaomi. Irrespective of the rest of the features, the SoC is expected to be that of Qualcomm's latest flagship chip of the year. Hence, it is pretty reasonable to expect that the Poco F2 will be powered by the Snapdragon 855.
In the present benchmark leak, however, the Poco F2 seems to have scored 1776 points in the single-core test and 6097 points in the multi-core test. The scores seem very low for a Snapdragon 855, though. We know that on an average, the Snapdragon 855 can score 3,500+ in single-core and 11,000+ points in multi-core. Therefore, this could be a Snapdragon 660-class SoC indicating that a variant of the Poco F2 is in the offing. The identifier and base clock also indicate a possible Snapdragon 660 or above implementation. The entry shows the Poco F2 sporting 4 GB RAM, which also seems low for a flagship SoC from a Chinese OEM.
In all likelihood, Xiaomi could be launching a mid-range Poco F2 variant or it could be a prototype with reduced clocks, or even the Poco F1 Lite that leaked earlier with a name change. Our guess is as good as yours at this point. This could also be a fake listing as we are yet to learn of any hard evidence for a Poco F1 Lite or Poco F2 device. Xiaomi launched the Poco F1 in August last year so expect a similar launch window this time as well. Till then, we'd suggest taking these leaks with a pinch of the proverbial salt.