Doing it with or without you: Huawei shipped 59 million smartphones in Q1 2019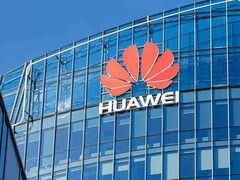 Huawei may be having troubles with a few governments but sales are stronger than ever. The company shipped 59 million smartphone units in the first quarter of the year, a hefty 50% year-on-year growth. This all but ensures that Huawei takes back its position as the second-largest smartphone manufacturer, ahead of Apple. It's even more impressive that the company has done this without being able to sell its devices officially in the US.
Huawei was shut out of the US last year and had all of its plans to break into that market rendered futile. The company has kicked back in style, though, as it has seen an overwhelming increase in sales since then. In fact, in Q1, the company says it shipped a massive 59 million smartphone units.
According to IDC, Huawei shipped about 39.3 million units in Q1 2018, which translates into a 50% year-on-year growth in sales. That is an almost ridiculous number, considering the fact that the Mate series was launched way back in October, and the new P30 phones were released at the very end of Q1. This isn't even prime sales season.
Analysts expect the company to ship around 250 million devices this year. Huawei sold 153 million units in 2017, and just over 200 million last year, so this is steady, positive growth. The Chinese company was the second-biggest smartphone maker for a large part of 2018, ahead of Apple, and we expect Huawei to take that spot permanently this year and get in prime position to take on Samsung for the #1 spot next year.