In spite of its troubles, Huawei is set to hit a record 200 million unit shipments this year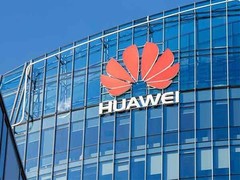 Huawei may have found stiff opposition from a number of governments since the new year but the company's smartphone division is definitely on the up. The company has confirmed that it will have sold 200 million smartphones this year by Christmas, a massive 30% increase from last year's 153 million figure.
Huawei has had a rollercoaster of a year. The company finished 2017 on a high note and went into the new year with hopes of expanding its horizons by opening up shop in the US. Those dreams were dashed spectacularly at MWC, though, leaving the company with nothing to show for its efforts. In fact, since then it's been nothing but rejection after rejection for the Chinese company.
In spite of all of that, though, Huawei has managed to achieve shocking growth this year, as it confirms that it's set to break its own sales record by hitting the 200 million unit shipment milestone.
According to the source report, the president of Huawei's smartphone division, He Gang, has claimed that the company will hit the milestone on December 25. The company ended 2017 with slightly over 153 million smartphone units sold, according to IDC, and this would be a sizeable 30% year-on-year growth. Even more important is the fact that Huawei has kept a circa 30% year-on-year growth rate over the last few quarters, showing that the overall growth wasn't a fluke. The company has found a winning formula and will stick to it.
Data by the end of Q2 this year saw Huawei take over Apple's position as the second-largest smartphone brand in the world. Most analysts expected the American company to bounce back in Q3 when the new iPhones were released but that has turned out to not be the case, as Huawei still leads.
The company has now set its sights on top-dogs Samsung, and while such ambitions may have been laughable a few years ago, there's a chance—however slim—that the Chinese company makes good on its ambitions for world domination this time around.