Dell denies that the XPS 15 9570 may have a BIOS related GPU issue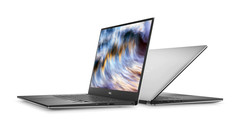 Dell has denied that there are any BIOS related GPU issues with XPS 15 9570 laptops, the company has informed us. Despite providing the company with data and numerous online posts demonstrating otherwise, it has not been able to determine what is causing some NVIDIA GPUs to throttle until reaching 48 °C/118 °F.
We reached out to Dell on Twitter a few weeks ago as part of our article about reports and our experience of some XPS 15 9570 laptops power limit throttling their NVIDIA GPUs until the GPU core temperature reaches 48 °C/118 °F on certain BIOS revisions. Disappointingly, the company's Product Engineering team has now denied that there is any such issue, over three weeks after we initially contacted them.
In a private message, a Dell representative reported that the Product Engineering team:
couldn't find other users reporting the same issue and it has been concluded that this isn't a known issue.
Interestingly, the company states that the team has checked various sources before making this judgment, which is curious as we have provided them with data and numerous online posts demonstrating otherwise. Frustratingly, Dell still has not stated what causes the NVIDIA GPU power limiting throttling on the two XPS 15 9570 laptops on which we have replicated the issue on BIOS 1.3.1 and above.
We have gone back to Dell asking for more information, although they have assured us that the Product Engineering team is "analyzing this further so that we can provide you with a resolution".
Have you contacted Dell about this issue with the XPS 15 9570 or any other Dell laptops? Let us know in the comments.