Criterion will be in charge of Need for Speed once again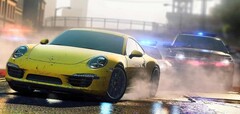 After four titles made by Ghost Games, the Need for Speed franchise is returning to Criterion Games. The UK-based studio, widely known for the Burnout series, developed Need for Speed: Hot Pursuit (2010) and Need for Speed: Most Wanted (2012). The recent titles that involved Criterion include Battlefield V (2018) and Star Wars: Battlefront (2016-2017).
The reason for this move is that Electronic Arts has failed "to establish an independent development group in Gothenburg over several years" and came to the sad conclusion that the breadth of talent needed to maintain a full AAA game development studio is not available in Sweden's second-largest city.
Fortunately, this does not mean that Ghost Games will shut down. According to an official statement by Electronic Arts, "Criterion is a fantastic studio, and we're looking forward to adding to their talented team and building a great future for Need for Speed. The engineering teams in Gothenburg are also vital to our ongoing plans across EA."
Sadly, this piece of news does not come with any details regarding the next game in the Need for Speed series. However, since we are talking about the studio that also released the excellent Burnout and Burnout: Paradise games, we can only hope that the next Need for Speed title will bring back some of the lost glory to the series (it all went downhill after Need for Speed: Rivals for me).
If you have some decades-old memories about Need for Speed, feel free to share them with the rest of us in the comments section. I just hope I am not the only one still dreaming about a reboot of the whole Porsche Unleashed game — or at least the Factory Driver missions.