Conservative performance gains on the Apple A14 Bionic could mean one thing: smartphones are fast enough and the spec war might almost be over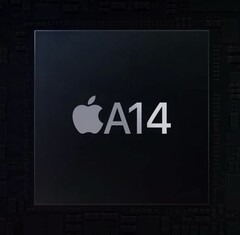 Views, thoughts, and opinions expressed in the text belong solely to the author.
Apple recently unveiled its A14 Bionic SoC, a 5nm chipset to power the upcoming 4th generation iPad Air and likely the iPhone 12 and iPhone 12 Pro lineups. As with earlier Apple SoC presentations, there was an emphasis on performance gains, 30 percent on the GPU front and 40 percent on the CPU front.
But this year, something was different: Apple's performance comparisons weren't against last year's A13 Bionic SoC. Instead, Apple compared the A14 Bionic's performance to the older A12. Head to head with the newer A13 Bionic, those gain shrink to a meagre 15 percent on the CPU side and a trivial 8.3 percent boost to GPU power.
For much of the past decade, Apple's maintained a commanding lead in the mobile SoC space by producing chips that were as much as twice as fast as the Android competition in some cases. So what does it mean when Cupertino's first 5nm chip offers effectively no performance gains for iPhone 11 and iPhone 11 Pro series owners?
There's some speculation that poor Apple A14 Bionic performance is down to issues with TSMC's 5nm process. If this is the case, as the first 5nm SoC on the market, the A14 Bionic could be a portent of what's to come in the Android space next year.
But what if the A14's limited performance was a conscious decision on Apple's part? Looking at trends in the smartphone SoC space, this might not be such a far-fetched idea. We're currently at a point where flagship smartphone CPUs and GPUs go head to head with Ultrabook x86 components found in laptops that run full-fat versions of Windows 10 and macOS. The question, then is simple: what exactly can be accomplished with even faster devices?
In the PC and laptop space, there are plenty of use cases that drive the need for faster performance. Intensive 3D graphics, both in games and productivity apps, VR, and rich desktop-view web content all benefit from major year-on-year performance gains. For a business user, there are genuine benefits to be had going from a Kaby Lake U ultrabook to a Renoir Ryzen 4000 device.
When it comes to mobile, though, the benefits are much less clear. Only a minority of smartphone users worldwide actually have access to flagship smartphone hardware. And because of the massive discrepancy in performance between flagship and midrange chipsets — the Snapdragon 765G is often slower than 2018's Snapdragon 845 — developers focus on performance targets that are a fraction of what flagship chipsets like the Apple A14 Bionic are capable of. Think about the apps you use on a day-to-day basis. Most of them feature 2D interfaces and mobile-optimized content that'll run about as well on an Android Go device as it would on next year's iPhone.
Gaming is a use case where faster flagship performance can have a tangible impact on the user experience. But even then, the lowest common denominator effect means that most of the games most people play, most of the time, don't need flagship hardware. Immensely popular titles like PUBG and Fortnite (well, not Fortnite for iOS users anymore), run happily on A13 and even A12 devices. The ancient iPad Pro 10.5, with an A10X processor, runs most AAA mobile games on the App Store without hiccups. Again, this is in large part because development effort is spent getting these games to run on typical mobile hardware.
Apple's decision to release the A14 sans major performance improvements could be a signal to other smartphone makers to end a spec war that's entered the territory of the absurd. 16GB of RAM? You don't need that much on a gaming rig with an NVIDIA GeForce RTX 3080 to run Control with ray-tracing maxed out. 108MP penta-cameras? What's the point when the Huawei Mate 30 Pro's 40MP shooter is still one of the chart-toppers on DxOMark?
The average smartphone user wants to be able to get work done on the go, enjoy some streaming video and audio content, play popular games, and get through the day with some battery left over. Every Apple device from the past three years fits that bill. The iPhone 12's A14 Bionic SoC isn't that much faster than the A13 Bionic. There's a good chance that this is because we've reached (and exceeded) the point of diminishing returns on smartphone specs. Your phone just doesn't need to be faster. Apple might be the first manufacturer to realise that.
Views, thoughts, and opinions expressed in the text belong solely to the author.
I've had a passion for PC gaming since 1996, when I watched my dad score frags in Quake as a 1 year-old. I've gone on to become a Penguin-published author and tech journalist. Apart from working as an editor at Notebookcheck, I write for outlets including TechSpot and Gamingbolt. I'm the Director of Content at Flying V Group, one of the top 5 digital marketing agencies in Orange County. When I'm not traveling the world, gathering stories for my next book, you can find me tinkering with my PC.