12 million Huawei Mate 30, Mate 30 Pro units sold, Sina Mobile reports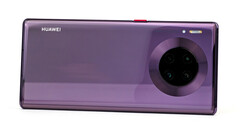 Sina Mobile reports that Huawei managed to ship 12 million Mate 30 and Mate 30 Pro units. The Chinese tech giant managed to ship these high volumes despite having been blacklisted by the US government. This raises questions about exactly where these units are being sold.
In September 2019, Huawei released its flagship Mate 30 series. This featured a number of premium phones including the Mate 30, Mate 30 Pro, Mate 30 5G, Mate 30 Pro 5G, and the Mate 30 RS Porsche Design. The Mate 30 Pro, in particular, impressed critics. We described it as a "strong smartphone even without Google."
This highlighted a key issue with the Mate 30 series in general: on account of the US-China trade war and a government ban on US companies doing business with Huawei, Google removed Huawei from its Android partner program. This means that Google services like the Play Store aren't available by default on Mate 30 devices, severely curtailing their utility in western markets.
Despite this, Huawei's been posting very solid sales numbers for the Mate 30 series. In November, two months after its release, Huawei announced that around seven million Mate 30 and Mate 30 Pro units had been shipped. Now, Chinese tech website Sina Mobile, quoting the Associated Press, has said that an additional 5 million units of the flagship series have shipped just in December. This brings Mate 30 and Mate 30 Pro sales up to 12 million units.
This puzzlingly high number raises a key question: just where is Huawei shipping all these devices? Western markets are largely out of the question. This means that a very large proportion of these sales were in China. The Wall Street Journal reports that a surge in "patriotic buying" has buoyed Huawei's domestic sales, which could help explain some, but not all of the Mate 30 series sales.
Huawei is having a tough time right now. According to chairman Eric Xu "Survival will be our first priority," through 2020. With the Huawei P40, yet another premium flagship sans Google services, waiting in the wings, only time will tell what will become of the Chinese tech giant.