Are you having issues with Android 10 on your Mi Mix 2S? You may not be alone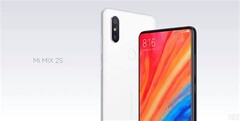 Xiaomi finally brought the Mi Mix 2S onto Android 10 builds of MIUI 11 last month, with the update introducing several fixes too. However, the upgrade has caused issues for some people, and appears to have left a pressing concern untouched.
The Mi Mix 2S received MIUI 11 months ago, but Xiaomi only brought it onto Android 10 builds of its latest OS to many handsets just over a week ago. The OS upgrade should have now arrived as an OTA for Chinese and Global devices, which carry the build numbers V11.0.1.0.QDGCNXM and V11.0.3.0.QDGMIXM respectively.
Incidentally, the Android 10 upgrade has dropped the Global branch from V11.0.4.0 to V11.0.3.0 of MIUI 11, but this has also occurred on other handsets. V11.0.3.0 brings the following changes for the Mi Mix 2S:
Stable MIUI based on Android 10
Updated Android Security Patch to January 2020
Increased system security.
Status bar, Notification shade
Fix: Couldn't open notification settings in the Notification shade in Second space
Fix: Couldn't open the Notification shade in some cases
Fix: Images overlapped in scrolling screenshots
However, the upgrade process has not been a smooth one for some Mi Mix 2S owners. According to multiple sources, V11.0.3.0 does not fix an issue with night mode that has been affecting some devices, for example. Moreover, others have reported experiencing erratic notifications varying from incoming calls not ringing to double SMS notifications.
Please keep in mind that these could all be isolated incidents, with just as many people reporting to have experienced no issues with the Android 10 upgrade. If your Mi Mix 2S is acting up following installing V11.0.3.0, then we would recommend backing up your device and resetting it by performing a full wipe.