Apple's iPhone 7 Plus and all jet black models, already sold out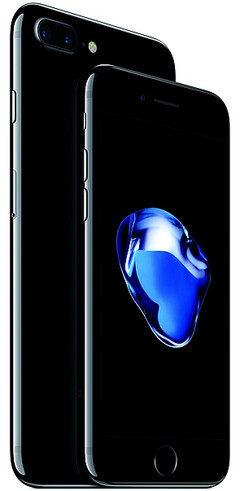 Although Apple admitted that jet black iPhone 7 units are easier to scratch, and customers should use protective cases, these handsets are already out of stock. Even more, the silver, gold, rose gold, and black iPhone 7 handsets are only available in limited quantities for Apple retail stores' walk-in customers.
The latest Apple flagships have no 3.5 mm audio jack and, according to the Cupertino-based company, the jet black color option turns them into a scratch magnet. Even this way, analysts expect the iPhone 7 to break all previous sales records, and that looks like something pretty easy to achieve.
Apple has just unveiled in an official statement that all iPhone 7 Plus models and all jet black iPhone 7 units available for purchase online have been sold out. Unfortunately, no inventory will be available shortly. "Beginning Friday, limited quantities of iPhone 7 in silver, gold, rose gold, and black will be available for walk-in customers at Apple retail stores. During the online pre-order period, initial quantities of iPhone 7 Plus in all finishes and iPhone 7 in jet black sold out and will not be available for walk-in customers. Availability at partner locations for all finishes may vary and we recommend checking directly with them," says Apple's statement.
While all color options for the iPhone 7 and the iPhone 7 Plus can be ordered via Apple.com, those interested might have to wait for a while until they begin shipping. We will keep an eye on this situation, and we will get back with updates as soon as we find out anything new, so stay tuned.