Amazon updates base-level Kindle eReader with a front light (and a higher price)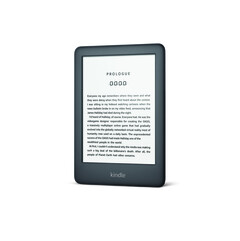 Amazon debuted a new version of their entry-level Kindle eReader with four front lights. The new eReader is the cheapest electronic book with a light, coming in at $90. This is $10 more than the previous base-level Kindle. Other than the front lights, not much has changed from earlier Kindles.
While tablet sales have somewhat leveled off (mostly thanks to the iPad), eReaders are dying a slow death in several consumer markets. That hasn't stopped Amazon from updating their base-level Kindle eReader, bringing a front light to the cheapest device in the company's popular eReader family.
The new Kindle is the first sub-$100 Kindle device with a front light, although the eReader barely makes that target. In addition to the front light, Amazon bumped the price of its base model Kindle from $80 to $90. That's still $40 lower than the Kindle Paperwhite, which was previously your cheapest option for reading Amazon books in the dark.
The Paperwhite may be worth the higher price for some, primarily due to its more pixel-dense display (300 ppi vs 167 ppi for the base Kindle). Still, the base Kindle's screen is plenty readable, and the front lights make night reading much simpler.
The Kindle is the cheapest eReader with an e Ink display, which is easier on the user's eyes and the device's battery. While the front lights are a nice addition, there's not much else new for the Kindle. The design has been slightly tweaked, but the form factor and user experience are largely unchanged from 2011's Kindle Touch. This might be part of why the eReader market has seen such a heavy slump over the past five years.