14 core Intel Core i9-10940X fails to impress on Geekbench; just 5% ahead of the Core i9-10920X and AMD Ryzen 9 3900X in multicore workloads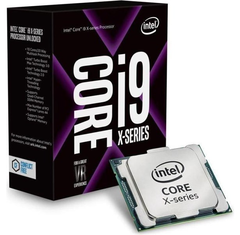 We have already seen 10 core, 12 core and 18 core representatives from Intel's upcoming Cascade Lake-X (CL-X) series hit Geekbench, and now a 14 core SKU has appeared online. While previous results have shown a demonstrable difference between the CL-X series, this new 14 core chip only edges its 12 core sibling despite having 2 additional cores. The successor to the Core i9-9940X only outscores the 12 core Ryzen 9 3900X by 5% in multicore workloads too.
The Core i9-10940X is the fourth Cascade Lake-X (CL-X) processor to make its way onto the Geekbench database, with the Core i9-10900X, Core i9-10920X and Core i9-10980XE all appearing online this month. Incidentally, the only probable Core i9 CL-X retail chip left to introduce itself is the Core i9-10960X, which would be a 16 core SKU if the Core i9-9960X is anything to go by.
According to Geekbench the Core i9-10940X clocks between 2.87 GHz and 4.18 GHz, although this would put the upcoming High-End Desktop (HEDT) chip short of its predecessor, the Core i9-9940X. Instead, @momomo_US, a frequent processor leaker and tipster, claims that the Core i9-10940X will have a 3.3 GHz base clock like its predecessor, but its boost clock remains unknown. Intel has steadily increased the boost clocks for every new generation of its 14 nm HEDT chips, so the 100 MHz change between the Core i9-7940X and Core i9-9940X should indicate what the Core i9-10940X will reach. The Core i9-9940X can boost up to 4.4 GHz, so expect its successor to be rated up to at least 4.5 GHz.
Incidentally, all CL-X series processors that we have seen on Geekbench so far have been benchmarked with 131 GB of DDR4 RAM, which is 3 GB more than Skylake X and Skylake X Refresh support. Oddly, there appears to be little difference in multicore performance between these Core i9-10940X and Core i9-10920X engineering samples. The latter scored 44,046 in a Geekbench posting, which is only 5% behind of the 46,425 that the former scored.
Moreover, this early score puts the Core i9-10940X 5% ahead of the Ryzen 9 3900X too. Additionally, the Threadripper 2920X and Threadripper 2950X score around 30% less than the Core i9-10940X in the Geekbench multi-core benchmark. Intel promises that the CL-X series will offer better "relative performance per dollar" than the Threadripper 2000 series, although it is worth keeping in mind that the Core i9-9940X retails for US$1,387, over two times the price that AMD currently charges for the Threadripper 2920X and Threadripper 2950X on Amazon.com. Hence, we shall be intrigued to see how Intel will price the CL-X series when it unveils it next month.