Worldwide Apple outage: 4 Apple services that you can use offline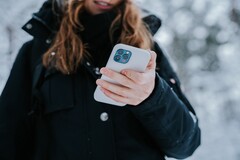 The choices and comments made on this list belong solely to the author.
1. Apple Music
With Apple Music, iPhone users can rock out to their tunes anytime by downloading their favorite songs to enable offline listening. In the Music app touch and hold a song, an entire album, or a playlist, then select "download" from the pop-up menu. Downloading a number of songs at once can consume a lot of on-device storage.
Be sure to visit Settings > Music > Audio Quality to select from three different audio codec standards. Bear in mind that 10 GB of space stores approximately 3,000 songs at High Quality, 1,000 songs with Lossless audio, and 200 songs with Hi-Res Lossless.
2. Apple TV
Apple iPhone, iPad, iPod touch and Mac users can access the TV app to download content from Apple TV+ and Apple TV channels for offline viewing, as long as they are subscribed to any one of these services. To do this, navigate to a movie or TV show page, then select the cloud icon overlayed with a downward facing arrow to download the content. Then, if Apple's streaming services are down, visit the Library tab and select "Downloaded" to browse on-device content.
3. Apple Fitness+
Unfortunately users cannot use an Apple server outage as an excuse to skip leg day. To store Apple Fitness+ workouts for offline sessions choose a workout, tap "+ ADD", then select the cloud download icon. Users can view all downloaded workouts by scrolling to the bottom of the Fitness+ tab before choosing "Downloaded Workouts" from the onscreen menu.
4. Apple Arcade
Many iPhone users are unaware that each of the more than 200 titles on Apple Arcade are designed to remain fully functional while offline. During the next #AppleOutage play through some of those games you have been dying to check out. Once iMessage comes back online then you can worry about explaining to your boss why you were dodging work responsibilities.
Self-proclaimed coffee connoisseur and tech enthusiast Brahm Shank is captivated by the impact of consumer tech: "It's profoundly moving when people discover that the phone in their pocket or the tiny computer on their wrist has the power to enrich their lives in ways they never imagined." Apple, Inc. and its unique position at the intersection of technology and the creative arts, resonates deeply with Brahm and his passion for helping people unleash their potential using technology. Over the years, Brahm has held various podcasts - including famed technologist David Pogue of The New York Times on topics such as Big Tech and digital wellness.