4 addictive songs from Apple's "Peek Performance" Event worthy of replay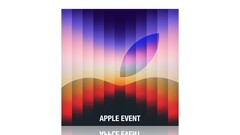 The choices and comments made on this list belong solely to the author.
1. "Feels Like I'm Flying" - Yeek
The relaxing synth flow of "Feels Like I'm Flying" by Yeek presents a pleasantly melodic mashup of sounds featuring indie rock, soul, and hip-hop influences.
2. "Welcome to the Future" - CAMPFIRE (feat. Shane Eli)
The new-age hip-hop beats and intense cadence of "Welcome to the Future" by CAMPFIRE (feat. Shane Eli) give way to powerful lyrics. Through its lyrics this song details what it means to persevere in the face of life's obstacles by manifesting the promise of a fulfilling future ahead.
3. "29" - Yaeji & OHHYUK
The alternative dance-pop and indie electronic nature of "29" by Yaeji & OHHYUK offers a soothing blend of house-inspired beats that couple with soft vocals to deliver a uniquely mind-mellowing sound.
4. "Boomerang" - Yebba
The soulful background vocals and bass-heavy rhythm of "Boomerang" by Yebba deliver an alternative masterpiece that will simultaneously energize the mind and soothe the body. For those looking to stream the complete list of songs in chronological order from Apple's Peek Performance Event, the independent social media blog TechRndr has provided a playlist available on Apple Music.
Self-proclaimed coffee connoisseur and tech enthusiast Brahm Shank is captivated by the impact of consumer tech: "It's profoundly moving when people discover that the phone in their pocket or the tiny computer on their wrist has the power to enrich their lives in ways they never imagined." Apple, Inc. and its unique position at the intersection of technology and the creative arts, resonates deeply with Brahm and his passion for helping people unleash their potential using technology. Over the years, Brahm has held various podcasts - including famed technologist David Pogue of The New York Times on topics such as Big Tech and digital wellness.