Valve Steam Machine runs out of steam, no longer on Steam Store menu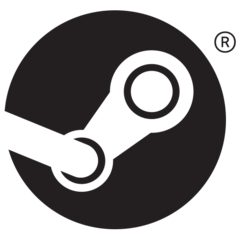 One of Steam Machine's most attractive features at the time was the ability to allow PC gamers to play games in the living room. As time went on, Valve and Nvidia slowly began incorporating this same feature onto existing PCs. The demand for a dedicated Steam Machine PC quickly dropped and its high price of entry deterred even the most fervent of gamers.
Purportedly discovered first by gamers from GamingOnLinux, Valve has discreetly removed the "Steam Machine" option from its Steam Store window without much of a word or forewarning. The link would have brought users to a selection of Steam Machine PCs available for purchase.
The sudden and abrupt change will likely surprise no one. Steam Machines launched in 2015 as any Valve-certified gaming-ready PC running SteamOS. The platform was to push the idea of "PC gaming in the living room" and compete directly against Sony and Microsoft consoles. Unfortunately for Valve, the concept of Steam Machines was dead on arrival. Most gamers saw Steam Machines as no more than overpriced pre-built PCs running a freely available operating system and third-party support quickly waned. The advent of inexpensive game-streaming solutions like Nvidia GameStream, Nvidia Shield, and Valve's own Steam Link have abated the need for gamers to own a second full-fledged gaming PC when a HTPC could do the job for much less.
Some of the earliest steam machines were the Alienware Alpha and Zotac ZBox EN760 mini PCs. While both product lines continue to exist to this day, both have distanced themselves almost completely from the "Steam Machine" branding and are instead sold as standard console-sized Windows PCs. It's very unlikely that Valve will revive the Steam Machine concept as we know it since one of its key features has become almost ubiquitous.