Twitter is finally switching back to a fully chronological timeline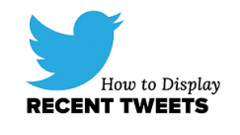 Recently, Twitter revamped its platform with the 'Interesting Tweets' feature. However, some users have asserted that the tweets chosen by its algorithm persisted in timelines regardless of whether they turned it off in Settings or not. Now, a new option to return to a completely chronological order of tweets is being rolled out.
Recently, Twitter instituted a policy of "showing the best Tweets first", which involved choosing the posts users would be more likely to be interested in and pushing them to the front of a timeline. This option could be turned off in the app's settings. However, many users have claimed that the so-called 'best tweets' persisted a the top of their timelines, even if they had de-ticked the relevant checkbox.
Twitter has finally responded to this feedback by introducing a new option that ensures a user's timeline returns to the traditional, reverse-chronological timeline view. The new feature is found at the top of a given timeline (its actual location may depend on each device's client and OS). Clicking on it informs the user that they are viewing either 'top' or 'latest' tweets. The toggle that switches between them is located underneath this banner.
The latest updates in the media indicate that this new feature is actively rolling out at present. Those who still cannot see it in their own apps could try updating it in order to rectify the situation. Therefore, everyone's preferred way to view Twitter may be catered for through this new measure.