The Huawei P30 Pro's stunning promotional zoom photos were taken with a DSLR after all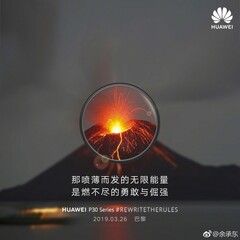 Huawei released a bunch of promotional images for the P30 Pro last week. These images all showed incredible zoom and the public may have been fooled into believing them to be a display of the P30 Pro's purported 10x hybrid zoom. Well, those images were taken by a DSLR.
While we're not sure why anyone would think those images were taken by a smartphone—most are just too good to be, and considerably above the current limits of smartphone photography—confirmation is still nice to get.
That said, the still image of the moon from a few weeks ago is all but certain to have been taken with a P30 Pro, as it's the only one to have the phone's watermark on it. The actual quality of the shot is entirely subjective, though.
The Huawei P30 phones will debut on March 26, at an event in Paris.