While Google originally conceived the Android One program to bring Android to the "next billion" people, the company has since shifted this aim to its Android Go program. Nonetheless, Android One remains committed to being "secure, up to date, and easy to use". While challenging the "secure" and "easy to use" elements of that statement are beyond the scope of this article, recent delays to the release of Android 10 for certain Android One devices got us questioning how valid "up to date" Android One is.
The statement "two years of guaranteed Android updates" is ambiguous in itself. On the one hand, it could be interpreted as the guarantee of two OS updates, seeing as Google releases one OS update a year. This has proven the case with older Android One handsets anyway, going back to the likes of the Micromax Canvas A1. Hence, if an Android One handset has already received two OS upgrades within two years, then it will be unlikely to receive a third.
On the other hand, two years of software updates could be interpreted as two years from the point of release. Motorola released the Moto X4 in October 2017, for example, so it should follow that the device will receive software updates until October 2019. While the Moto X4 launched with Android 7.1 Nougat and has received two OS upgrades, Google released Android 10 in September 2019, well within the X4's software update coverage. Correspondingly, this crossover between dates has led people to question whether the X4 will receive a third OS upgrade. While Google Fi support apparently confirmed that Moto X4 handsets "purchased from Google will be upgraded to Android 10 at some point", no devices have been upgraded to Android 10.
The Moto X4 is not an isolated case, either. Strictly speaking, the HTC U11 Life and Xiaomi Mi A1 would qualify for Android 10 if "two years of guaranteed Android updates" means two years from the date of release. However, both devices are being left on Android 9.0 Pie, and seemingly without any official confirmation of that happening.
A third way to interpret "two years of guaranteed Android updates", of course, could be two years from the date of purchase. This would be almost improbable for Google to manage though, so this interpretation seems unlikely.
Not only does two years of software updates not always mean two years of software updates, but also there are questions around whether the Android One program provides "faster access to Android OS updates", either. On the face of it, this statement means that Android One devices receive "faster access to Android OS updates" than if they were running custom Android skins, instead. We doubt that Google means as quick access to updates as Pixel devices, though.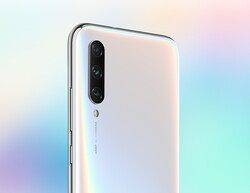 The same cannot be said for the Xiaomi Mi A3, though. We should point out that Xiaomi is slightly more complicated in that its OS updates are not tied to Android updates, with devices receiving MIUI 11 before they were upgraded to Android 10. Xiaomi released the Mi A3 in July last year, but it remains on Android 9.0 Pie. By contrast, Xiaomi upgraded the Mi 9T to Android 10 last month, a device that it released one month earlier than the Mi A3. Worse still, Xiaomi had promised that the Mi A3 would be one of the first handsets to receive Android 10, a promise that people who own the device still hang over it.
Android OEMs appear to control the release of OS updates too, which does not seem to be in the spirit of the Android One program when it first launched. HMD Global, for example, announced that it would be upgrading Nokia smartphones to Android 10 between Q4 2019 and Q2 2020. Receiving Android 10 up to three quarters after it launched does not seem that fast to us.
Overall, the Android One program does not necessarily guarantee faster access to OS updates, nor two years of them. Moreover, Android One smartphones receive OS updates at different times, which seems misleading. Ultimately, the statement buried underneath the Privacy Policy on the Android One website is perhaps the most telling about the program:
Confirm exact duration of support for phones in your territory with smartphone manufacturer.
In short, the Android One program is not a "family", as Google describes it. Instead, it still suffers from the same fragmentation that affects the rest of the Android ecosystem.
Prior to writing and translating for Notebookcheck, I worked for various companies including Apple and Neowin. I have a BA in International History and Politics from the University of Leeds, which I have since converted to a Law Degree. Happy to chat on Twitter or Notebookchat.