System76 upgrades its Oryx Pro laptop with Nvidia RTX 20-series GPUs and 8th Gen Intel Core CPU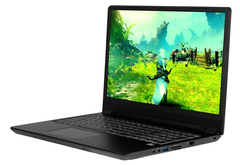 System76 has revised its Oryx Pro laptop, bringing Nvidia GeForce RTX 20-series GPUs and an 8th Gen Intel Core chip into the mix. The champions of open-source software are offering potential buyers the chance to choose from an RTX 2060, RTX 2070, and an RTX 2080 graphics card. More RAM and storage options are also available in the company's online configurator.
System76 has been busy upgrading its Oryx Pro laptop line-up and shoppers can now select some new components for the Ubuntu or Pop!_OS-powered system. There is a choice between 16.1-inch and 17.3-inch FHD 144 Hz displays for starters. Then there is the included processor, which is an i7-8750H that is a high-end Coffee Lake CPU with six cores and 12 threads that clocks between 2.2 GHz and 4.1 GHz.
To accompany the new 8th Gen Intel Core CPU, it's possible to select from three different Nvidia GeForce graphics cards: the RTX 2060, the RTX 2070, and the RTX 2080. There are five RAM options to browse through, going from a simple 8 GB RAM right up to a 32 GB option that offers dual-channel performance (2 x 16 GB, 3000 MHz). Customers are spoilt for choice with the OS drive with 10 different options, starting from a basic 240 GB SSD and finishing with a 2 TB NVMe SSD.
It's also possible to select an additional M.2 NVMe SSD and there's a wide choice of 2.5-inch drives to look through. With the i7-8750H and RTX 20-series card options, System76 is offering a powerful Oryx Pro system that should appeal to both general users and gamers who prefer to avoid the Windows ecosystem. The cheapest option, with the RTX 2060 and 16.1-inch display, costs from US$1,699. Those demanding a laptop with an RTX 2080, 32 GB RAM, 2 TB NVMe SSD, and a 17.3-inch display should be prepared to part with US$3,731.