Deal | Save up to US$150 on an AMD Ryzen 7 2700X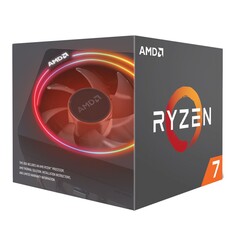 The arrival of Ryzen Zen 2 this month and beyond inevitably means price cuts for existing AMD CPUs. The Ryzen 7 2700X with a Wraith Prism Cooler originally launched at US$329 and is now being sold by most retailers at US$269.99. However, Microcenter has seemingly jumped the gun on price cuts, having reduced the CPU to just US$199.99. You can even save an additional US$30 if you buy an eligible AM4 motherboard too.
The Ryzen Zen 2 series CPUs are shaping up to be performance monsters, but let us not forget the Zen+ series, which includes the likes of the Ryzen 7 2700X and Ryzen Threadripper 2950X among others. Both these CPUs impressed in our reviews, although the latter is almost twice the price of the former.
The Ryzen 7 2700X originally retailed for US$329 but has since generally come down to around US$269. The release of Zen 2 CPUs should see this price drop further still, although Microcenter has beat its rivals to the punch, having reduced its Ryzen 7 2700X stock to just US$199.99. Better still, if you have been holding out on upgrading your system, then you can save an additional US$30 when you buy an eligible motherboard. The list of AM4 motherboards can be found here, with most carrying the additional CPU saving.
Microcenter is limiting the deal to just in-store purchases though, and only one unit can be bought per household. If you live near to one of its 25 stores, then this Ryzen 7 2700X deal could be an excellent option, especially as retailers like Amazon and Best Buy are still selling the CPU for US$269.99.