Possible Vivo Nex 2 model with 10GB RAM seen on Geekbench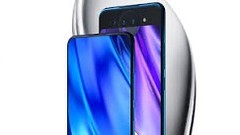 A phone from the OEM Vivo with the model number V1821A has appeared on Geekbench. This device is likely to be the upcoming Vivo Nex 2, as it packs the Snapdragon 845 which lines up with other leaks about the phone. The phone posted a respectable result, which also revealed its 10GB of RAM.
The Vivo Nex 2, which is set to launch in about 4 days from now, is widely rumored to drop the mechanical pop-out selfie camera made famous in its predecessor for a dual-display solution. However, it seems that this is not enough of a stand-out selling point for its OEM. A new entry in the Geekbench database suggests that it has also given the Nex 2 10GB of RAM. If true, this would be the first Vivo phone to have this much working memory.
This spec was apparent in the results for a new Vivo phone, designated the V1821A in its Geekbench 4 score sheet. It also showed that this phone achieved a single-core score of 2220 and a dual-core score of 8467. This is in line with expectations for the processor listed with the results, a Snapdragon (SD) 845 clocked at 1.77GHz. It seems that Vivo has missed out on the latest chip from Qualcomm, the SD 855, due to its release schedule.
The V1821A was also listed as running Android 9 (Pie). These premium specs may have significant ramifications for the price of the Nex 2 at launch. However, the Geekbench report could not offer any further details on the phone, including any that may confirm the display (or displays) and cameras associated with the phone. It seems that we will have to wait until the 17th to make sure of these possible novel features.