Vivo's upcoming "The Waterdrop" phone gets leaked design pics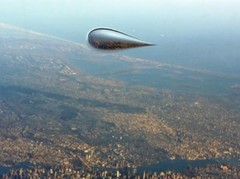 Vivo intends to impress everyone at MWC 2019 with an innovative smartphone design that is codenamed "The Waterdrop." It's still unclear how the handheld will look and work, but the first leaks suggest it will have a fluid design, with rounded corners, glass edges that meld into the body and a display that could be encased in glass.
Last year, Vivo's NEX phone introduced some interesting design concepts that circumvented the dreaded notch with super-slim bezels and a mechanized selfie cam that rises from the top of the handheld. Rumor has it that the Chinese company is now working on a unique design for its upcoming 2019 flagship smartphones. According to reputable leaker Ice Universe on Twitter, the new Vivo phone is codenamed "The Waterdrop" and it will change the way we interact with phones.

Ice Universe only teased two pictures that present the corners of the back of the device, and it looks like the side edges are transparent, suggesting that the screen on the other side could be encased in a glass body. The leaker also claims that the design features a novel "three-body" approach and is inspired by "cosmic detectors." The case certainly looks slick and more fluid than anything we've seen before, but the hints are too vague to form a general idea of the design.

Vivo is expected to reveal the revolutionary design at MWC 2019 in late February.