Pocophone F1 owners check your phone, Android 10 might be waiting for you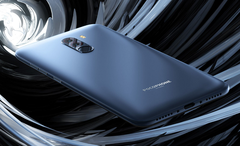 There's been quite a drama between the Pocophone F1 and the popular Android 10 OS. There seemed to be some doubt over whether the ageing smartphone would even get an upgrade to the latest edition of Android, but it now appears a public rollout has begun with users around the world cheerfully commenting on the update.
It appears Xiaomi's Pocophone F1 is properly joining the Android 10 smartphone brigade at last. The way had already been signposted by the fact that beta updates of the operating system were offered to users of the powerful budget smartphone, although obviously that would have incorporated strictly limited numbers.
But a Pocophone F1 user from Spain has reported receiving the Android 10-based MIUI 11 update without being part of the beta testing and without having to install it manually. PiunikaWeb has found similar stories from owners of the smartphone, with Pocophone F1 users in India also reporting that they finally have Android 10 running on their device. This seems to point to a wider rollout of the update for the Xiaomi Pocophone F1.
There hasn't been any official press release about the Android 10 update for the Pocophone F1 yet; however, there has already been news of a Xiaomi spokesperson suggesting the phone would receive the software by February. So Xiaomi Pocophone F1 owners should keep a careful watch on their phone over the coming days, as it seems an Android 10 update is closer than ever.