OnePlus releases first official teaser video for the 6T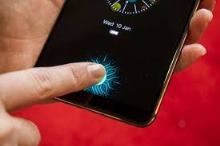 OnePlus has posted a teaser video for its upcoming 6T flagship update on Twitter. This clip, which is the first of its kind, may hint at the in-display fingerprint sensor confirmed to feature in the phone. The video also invites us to "Unlock the Future" with the 6T.
OnePlus has released a new 5-second video onto its official Twitter timeline. It shows what looks like a series of light beams that resolve themselves into a hexagon containing the legend "6T". This logo is consistent with the T-variant updated flagships that OnePlus has been releasing for the last few years.
This short teaser video ends with the slogan, "Unlock the Future". This may be a reference to Screen Unlock, which is now known to be the Chinese smartphone OEM's take on in-display fingerprint sensing. According to another official company communique, the feature is extremely likely to be integrated into the 6T.
OnePlus' current flagship, the 6, has a more conventional rear-mounted fingerprint scanner. The 6T may also distinguish itself by having a larger screen than its predecessor, in which the increasingly popular teardrop notch will be integrated. Otherwise, the internals and cameras of the 6T are rumored not to change significantly compared to its older sibling.
The OnePlus 6T is thought to be scheduled for launch in the region of October 17. Stay tuned until then to learn whether it will be a worthwhile upgrade for owners of the 6 in our full review.