Rumour | OnePlus 8 wielding a Snapdragon 865 and 8 GB of RAM appears on Geekbench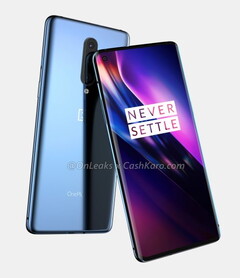 While this week has been all about Samsung, Xiaomi and the cancellation of MWC 2020, we may only be a few weeks away from the launch of the OnePlus 8 series. To that end, the OnePlus 8 has now appeared on Geekbench, complete with a Snapdragon 865 SoC and 8 GB of RAM.
Now, the OnePlus 8 may have joined its bigger sibling on the popular benchmarking tool. The device in question is listed as the GALILEI IN2025, a name that resembles the GALILEI IN2023 of last month's OnePlus 8 Pro leak. While both feature a "kona" motherboard, a clue that they are running on a Snapdragon 865, the IN2025 has less RAM than the IN2023. Specifically, 8 GB instead of 12 GB.
However, having less RAM has not stopped the IN2025 from outperforming the IN2023 in Geekbench 4.0.0 Multi-Core, albeit only by a score of 10. Conversely, the IN2025 scores about 20 less than the IN2025 in Single-Core benchmark. Regardless, both put the IN2025 far beyond the OnePlus 7 and OnePlus 7T in the same benchmarks.
The OnePlus 8 series may arrive as early as next month. A OnePlus 8 Lite is seemingly in development, too.