Nubia will release the Red Magic 3 for sale through its own channels soon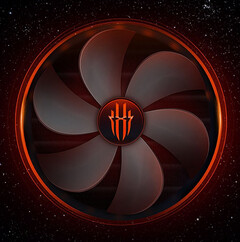 The Red Magic 3, Nubia's latest gaming smartphone, is available outside China, albeit through some third-party resellers. Now, however, the OEM has announced that it is about to ship the phone itself to numerous international locations. This general release will begin on May 27, 2019.
The Nubia Red Magic 3 was unveiled recently, and may be a worthy challenger to other gaming-centric phones such as the Xiaomi Black Shark 2. Unlike this device, it has a physical spinning fan for what Nubia calls "PC cooling". It is also powered by the Snapdragon 855 premium SoC and has a new-fangled 90-hertz refresh rate.
The Red Magic 3 is sold in China at a starting price of about US$430 for its base model. It is also sold internationally; however, the reseller in question (GizTop) has been observed to tack on about $160 to this price, as sites like this often must to compensate for tariffs and customs. However, Nubia has announced that it will sell the new gaming phone through its own sales portal shortly.
Nubia has given May 27, 2019 as the opening day for this new event. The OEM had originally planned to offer shipping for this phone to customers in the EU, Canada, the US and the UK only. However, due to popular demand, the same has been extended to potential buyers in the Australian, Hong Kong, Indonesian, Israeli, Japanese, Macau, Singaporean and Taiwanese markets