New market analysis sends NVIDIA's share-price target sky-high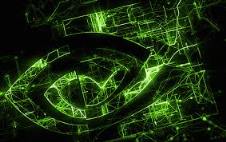 NVIDIA's share price could reach as much as US$400 thanks to new estimations by Evercore ICI. This company is pinning a lot of earning potential on the graphics giant due to its position in the emerging AI market. However, other analysts are not quite that optimistic.
Analysts from the financial services company Evercore ICI have put NVIDIA's share price target at a maximum of US$400. This is 50% more than its closing share price on the Thursday (September 27, 2018) of the week this announcement was made. Evercore ICI reportedly base their new valuation on NVIDIA's potential for "large-scale sustainable growth".
This growth will apparently come from many established lines of business for the component makers, including gaming, autonomous devices, healthcare and logistics. However, NVIDIA are also poised to make a name for itself as a go-to for AI hardware. This is because GPUs are capable of carrying out many processes associated with the field; for example, they can facilitate machine learning.
On the other hand, it has also been noted that Evercore ICI's projection is also the most positive of all 34 similar predictions made by different analysts. In addition, NVIDIA may also have cost increases from the latest round of tariffs to contend with in terms of building revenue. Nonetheless, it appears as though the initial market effects of the RTX 20-series' reception have now worn off.