The global location intelligence market will be worth US$25 billion by 2025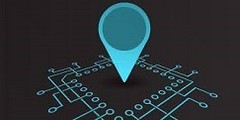 Location intelligence is based on the locational data of consumers gathered through IoT and similar means. Its market is thought to be capable of strong growth for the next 7 years, at which point it may be worth just over US$25 billion.
Location intelligence is the analysis of consumer data gleaned from sources such as internet of things (IoT)- and devices with Geographic Information System (GIS)-based hardware (e.g. the GPS modules found in so many of our electronics). The firm MarketsandResearch.com believes that this technology and the use of the data it gathers have become so pervasive that it can be used to generate sophisticated marketing models for companies worldwide.
For example, global location intelligence can be used to help these organizations target new or ideal markets for their products or services. Therefore, MarketsandResearch.com has concluded that the global location intelligence market will experience compound growth of 15.3% over the next 7 years. This will give its market a final valuation of US$25.25 billion by then.
This report also indicates that North America is the strongest region for location intelligence. However, the worldwide market will also be driven by expansion in the Asian markets. In addition, the European Commission (EC) may also influence location intelligence market growth through planned investments in this area, as well as in IoT.
Finally, up to 20% of this market consisted of the use of locational intelligence to model consumer behavior (e.g. spending patterns) last year.