IoT market could be worth over US$1,000 billion in six years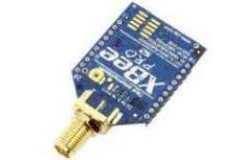 The Internet of Things (IoT) market is now estimated it will attain a value of just under US$1,500 billion by 2024. This is particularly impressive as it was worth $334 billion in 2016. A new report attributes this potential growth to the general demand for state-of-the-art technology.
The Internet of Things (IoT) market is set to be worth US$1,490.31 billion by 2024. As it was worth US$334.2 in 2016, this means it could grow by about 20% per year over the next 6 years. These figures are part of a new report on the IoT market by Transparency Market Research (TMR).
The IoT space's potential is thought to be driven by many different hardware and software partners, particularly as they now include the makers of more conventional technologies. This market may also benefit from an increased range of applications in an ever-growing range of industries over the next few years. They include consumer- or home-level IoT, healthcare and automation. However, another prominent driver of IoT growth and efficacy is Zigbee, a protocol based on the connection of numerous tiny radio devices into one system for home automation, security or corporate IoT.
IoT uptake is also boosted by consumers who just generally want the newest trends in technology and gadgets. On the other hand, it will face some challenges along the way to its estimated super-high valuation. They include concerns about user personal data and privacy. In addition, the lack of standardization across IoT modules may lead to market fragmentation. However, this market is still projected to expand from its main base in North America to a global presence by 2024.