New leak claims that the upcoming OPPO Reno will have a DC dimming function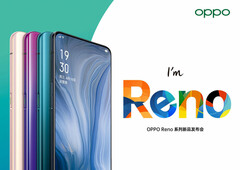 DC dimming is often used to modulate LED brightness in professional or business environments. It involves switching a DC input from between 0 and 10 volts. OPPO claims to have integrated it into the display panel of the upcoming Reno range of phones, although it may be more software-based than the typical implementation.
OPPO seems to be going for novelty in its upcoming 2019 phones. It is now associated with a brand new brand or product name: Reno. It may consist of one or more Android phones, that may or may not have flagship specs. The presence or absence of a Snapdragon 855 SoC here is profoundly eclipsed, however, by additional allegations that at least one Reno will come with a new type of pop-up selfie camera that somewhat resembles a light-switch.
According to a new video on YouTube, the edge-to-edge display this feature could leave a Reno with also has some emerging qualities for 2019. It apparently integrates DC dimming, which is a form of brightness control designed for commercial LED arrays. As the name suggests, it works by varying DC voltage between certain values (e.g. 0-10 volts).
Then again, a Chinese blog has asserted that the 'DC dimming' exhibited in the 'Reno' depends on software rather than anything actually built into the phone's panel. Interestingly, this device was shown in a distinctive kind of off-white case last seen in a leak attributed to the OnePlus 7. In any case, this new form of 'DC dimming' may have been implemented by OPPO for improved eye protection while using its screens in the future.