NVIDIA RTX 2080 SUPER and Intel Core i9-10880H-powered ASUS gaming laptop storms 3DMark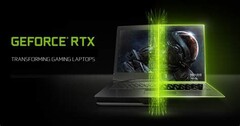 Spotted by the omniscient _rogame, the Comet Lake-H and Turing architecture have been spotted tearing up 3DMark once again. This time it is the turn of the Core i9-10880H and RTX 2080 SUPER, a powerful combination that will undoubtedly be capable of mastering any triple-A title later this year.
On the lookout for a new gaming laptop later this year? Well, you may be spoiled for choice as Intel and NVIDIA are both set to release new laptop hardware. As we have reported previously, Comet Lake-H and RTX 20 SUPER series chips are on the horizon, likely powering some of 2020s most powerful gaming laptops.
As for the RTX 2080 SUPER, it has 8 GB of GDDR6 VRAM running at 14 Gbps as we reported previously. With a boost clock of 1,750 MHz, the RTX 2080 SUPER should offer a decent performance boost over the current RTX 2080.
It seems that the device in question is an ASUS laptop, too. While the Core i9-10880H and RTX 2080 SUPER will likely tear through any triple-A game, AMD may have something to say about Intel's supremacy. As we have already seen, the Ryzen 9 4900HS has enough in the tank to take on the Core i9-9980HK, which can only be good news for consumers when new gaming laptops arrive later this year.