E3 2018 | Microsoft is working on new Xbox consoles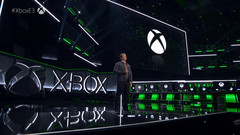 A Microsoft executive has confirmed that the company is working on new Xbox consoles. Phil Spencer, who is the Executive Vice President of Gaming and head of the Xbox brand, stated that the development team behind the highly successful Xbox One X console was already busy working on future iterations of the popular home entertainment device.
Microsoft has already announced plans to delve into cloud-based gaming services, but apparently that does not mean the immediate demise of the company's famous game console. It has also been revealed that the Redmond-based tech giant is already developing the potential successor product (or products) to the Xbox One. Phil Spencer made this crystal clear with his comment at the E3 trade event in Los Angeles:
The same team that delivered unprecedented performance with Xbox One X is deep into architecting the next Xbox consoles, where we will once again deliver on our commitment to set the benchmark for console gaming.
The Xbox One was released in 2013, with the S version coming out in 2016 and the Xbox One X variant being launched in November 2017. Microsoft does not publicize the exact sales figures for the console, but it is believed well over 37 million units have been sold.
There is a rumor that the new Xbox consoles are known under the codename "Scarlet." However, regardless of the name, what should be exciting for fans of this particular console is the use of the plural "consoles" by Spencer. Of course, there's always the chance this is a deliberate misdirection by the Microsoft executive, but it could also mean a whole raft of interesting hardware is being planned for future release.