E3 2018 | EA launches Origin Access Premier, offers access to latest PC games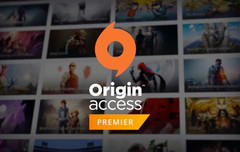 EA has launched a new premium subscription tier to its popular Origin Access gaming service. The new Origin Access Premier tier gives users access to the company's latest titles all for a single monthly payment.
EA has offered gamers a subscription based model to access its games for some time now. However, the only issue with it has been that gamers only have access to slightly older titles, not the latest. EA's new Origin Premier subscription tier fixes that by offering gamers the latest titles as well, for a fixed monthly fee.
When Origin Premier launches this northern hemisphere summer, gamers will get access to the latest titles including Battlefield V, Anthem, FIFA 19, and Madden NFL 19 upon their respective launches. Additionally, Origin Premier subscribers will also receive a 10% discount on any purchase that they make while they will also get unlimited access to games like the The Sims 4 and all the accompanying content packs.
On launch, new subscribers will get a 7 day free trial and will then be charged US$14.99 per month. There is also the option of paying a one-off annual fee of US$99.99 (or just a little less than the price of two new titles). Pre-registration is now open.